【Notices】Account Types
2017-06-29 13:27
Welcome to Torchlight mobile. When you start the game, you will find that there are SIX kinds of accounts for login. Now we will introduce the differences among these types of accounts for you.
1. Play Now
After installing, you can play our game at once without registering. However, you might lose game data when use another device to play this game. Therefore, Play Now accounts are strongly recommended to be bound to Efun accounts.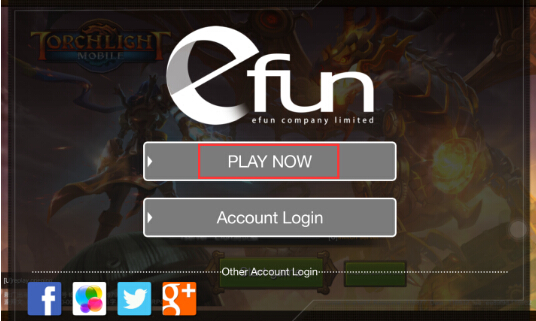 2. Efun account
Click 'Account Login' >> 'Register' to create a new account. Input account name, password, and valid e-mail address (it's useful when you forget password and want to retrieve), then press 'Register' to complete it.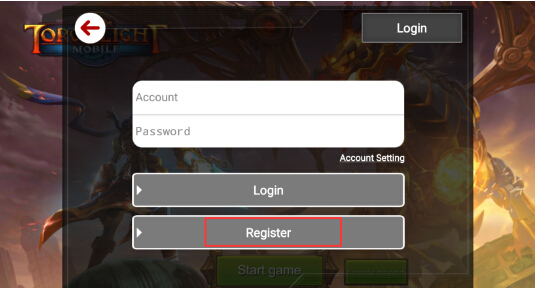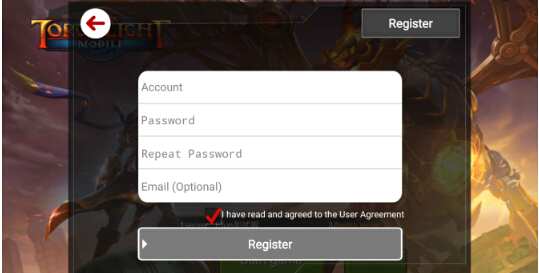 Now you can log in to the game with Efun account and enjoy our game.
3. Login with Facebook/ Twitter/ Google+
You can use Facebook/ Twitter/ Google+ account to log in to the game.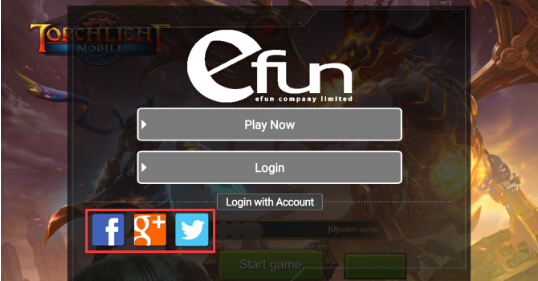 Click it and input your related account name and password to login.
For login with these kinds of account, although you don't need to register an account, you might find it hard to find back your account when you forget your password. In order to better your game experience, we suggest that you can bind your account to an Efun account.
4. Login with Game Center (Only for iOS)
You can login with your Game Center account in Apple device. However, if you change your device to Android ones, you might lose your account data. It is suggested that you can bind your account to an Efun account.